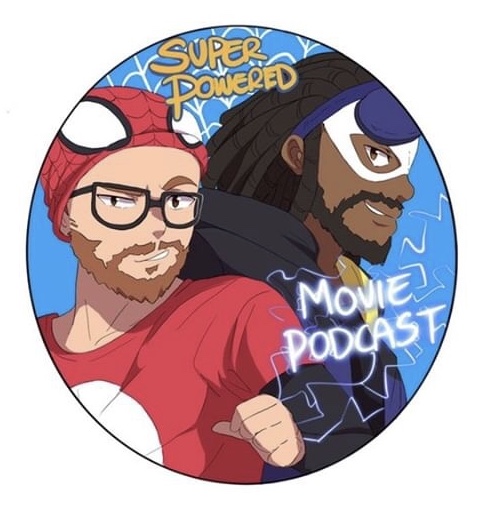 This Issue:
Elijah and John have survived the snap and are here to join alongside their fallen comrades to finish this. You host sit down to breakdown and review not only the most notable Avengers comics but Avengers: Endgame. Listen as they talk about the differences between the comic and show as well as the 'comic character spotlight', "sp comic vs comic', 'Comic recommendations' and more so you don't want to miss it. Don't miss your chance to be apart of the show by tweeting your opinions, theories and everything in between not only for the film breakdown but also the comic character Spotlight & Comic Book Battle Of The Week at @spm_podcast. Enjoy this exciting issue of the Super-Powered Movie Podcast, Oklahoma's one stop shop for the latest in comic book news, views, opinions, and reviews!!!
Show Topics:
- Fresh Ink - 5:04
- Avengers: Endgame - 9:10
- Comic Recommendations- 45:15
- Comic Character Spotlight- 48:00
- SP CvC- 49:15
Join Our Patreon:

The most electric and amazing comic book podcast now has a patreon which will blow your mind, click here to join our Patreon page

 

Use Promo Code: SPMP at checkout

 

Our Super Friends:

Find and follow our supports on Facebook at the Blacken Studios and Podcasting Smarter.

Super Social Media Batman!

You can find more episodes of the Super Powered Movie Podcast on Apple Podcasts, Spotify, Podcast Addict, Stitcher Radio and our Podbean page.

Follow Us:

The Super Powered Movie Podcast is hosted by Elijah Bailey and John Stone. If you have any questions for our hosts, you can reach us at Super Powered Movie Podcast on Facebook, or on Twitter at @SPM_Podcast. Follow us on Instagram at @spm_podcast. 

 
#MarvelComics #AvengersEndgame #Avengers #TheAvengers #EbonyMaw #GhostRider #RobbieReyes #AlSimmons #Spawn #DCComics #Marvel #MarvelComics #MovieReview #ComicBookReview #ComicBookMoiveReview #ComicBooks #Comics #ComicBookPodcast #Podcast #BlackenStudios #MovieReviewPodcast #BlackenStudiosProductions